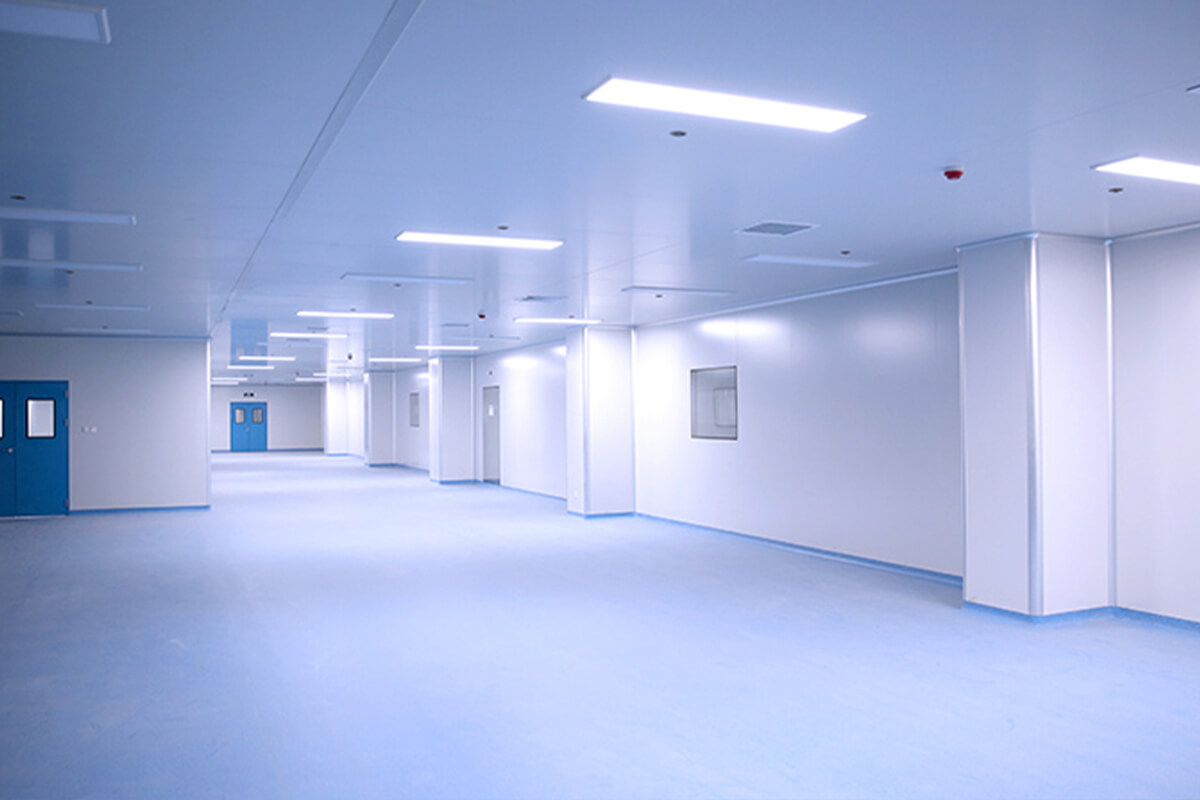 Clean Room
A Clean Room is a room where the environment inside is completely dust free and hygienic. Pollutants like sub-micron particles, aerosol particles, air-borne microbes are filtered to give the cleanest atmosphere. The air velocity, pressure and humidity gets controlled by following certain specifications inside a Clean Room. A Clean Room can be classified as per different levels of contamination depending upon the particles present per cubic meter. There are different reasons that a company requires a Clean Room. If a company is into manufacturing of products that get easily contaminated through the particles in the air, it is necessary for you to have a Clean Room. This concept is very necessary and required in industries like pharmaceutical industries, medical laboratories, electronic parts production, aerospace technology, military warfare industries and so on.

We are the providers of Clean Room services for various applications. We are committed to provide best Clean Room services to our customers. It is not an easy job to maintain the standards with respect to a Clean Room. Everything that enters into a room can bring along particles/ dust and spread them through the air. There are certain things which need to be looked into when planning a Clean Room which include below
Physical movement in and out of the room.
The actual environment of the room i.e. either the atmosphere inside the room is hot / cold, have different effect on the generation of unwanted particles.
The Clean Room consists of certain tools or equipment used for functioning. Contamination levels due to emission from the tools need to be checked.
One most important thing is the type of clothing worn by the personnel who have regular access to Clean Rooms.
One must also adhere to the all the rules and regulations laid down by the Food & Drug Administration.
The major purpose of a Clean Room is to remove pollutants, particles etc. from the outside air. The calculation of outside air is precisely done through HEPA / ULPA filters ,i.e. high efficiency particulate air filters and ultra-low particulate air filters. The use of these filters is common in commercial set ups. The filters clean and decontaminate the outside air as per the specifications. By this process, we get filtered air which gets enforced inside the Clean Room. Also the polluted air inside the Clean Room is forced out of the room or it gets recirculated back in the filters and thus the process of filtration of air starts. Our team of dedicated and skilled technicians and engineers follow strict instructions and guidelines to check whether each and every step is followed, to give a completely clean and hygienic environment to our customers.