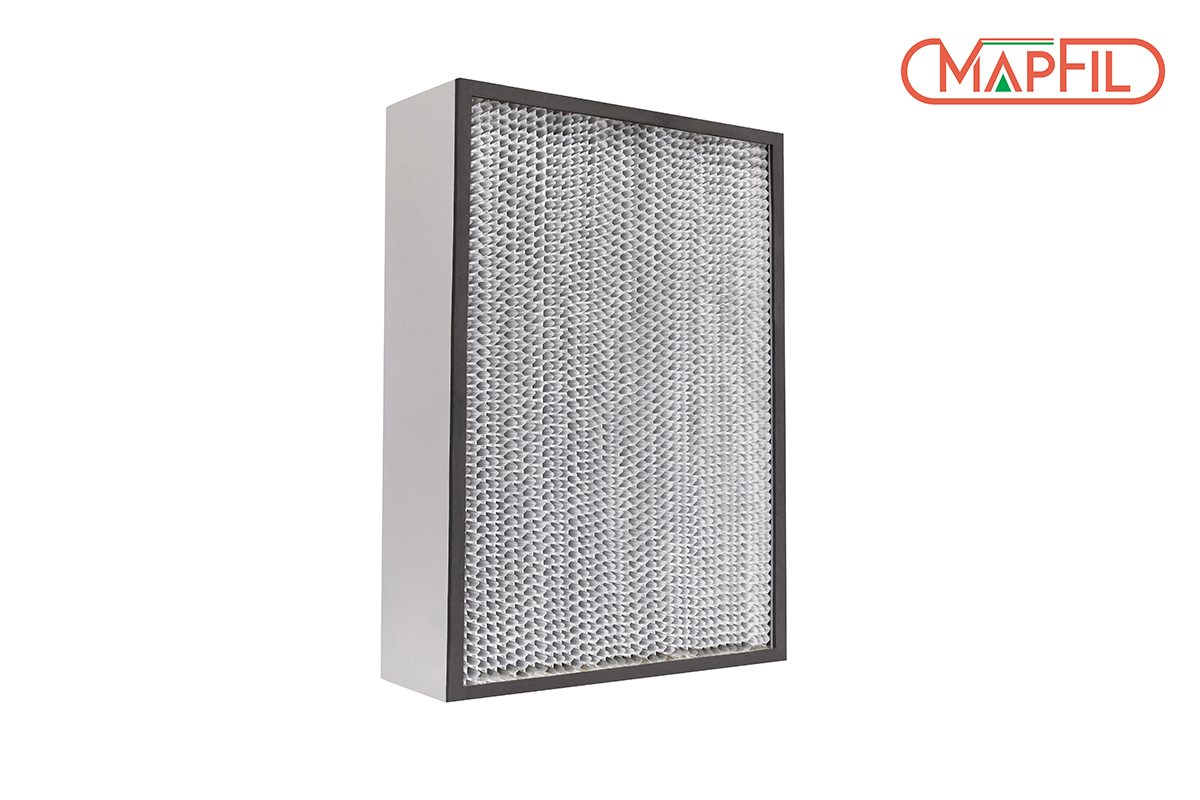 Conventional HEPA Filter
What is a conventional HEPA filter :
HEPA stands for high efficiency particulate air filter. These filters can remove about 99% of dirt, dust, bacteria and other microbes. The existing HEPA filters can filter particles of 0.3 microns. Generally, the filters are rated by minimum efficiency reporting values from 1 to 20 in terms of their degree of efficiency. At the maximum level, say 17-20 rated HEPA filters have to be used in manufacturing of microchips, Liquid Crystal Display screens, micro-surgery instruments in hospital operation rooms and so on. A HEPA filter will typically last for 3-5 years depending upon the hours of operation, cleanliness and the type of work being performed. Majority of the installed HEPA filters have to be inspected or certified on annual basis or semi-annual basis depending upon the standard of the facility where these filters are in use.

Benefits of HEPA filters :
At Maps Filter, we ensure that only best quality HEPA filters are delivered for the end use by our clients. With the assistance of our dedicated team, we prepare layouts for the manufacturing of HEPA filters and the use of latest technology and modern equipment. Our business policies are very ethical and the methods used by us are economical and low cost. We design a client receptive approach for our different clients depending upon the needs of their respective business. A couple of advantages of the use of these type of filters can be highlighted in below manner:

These are manufactured to provide a higher airflow and lower pressure drop.
The installation of HEPA filters is simple to understand and also these are easy to operate.
The cost and expenses for maintaining these filters is reasonable.
The operational work depicted by these filter units improves marginally as per its use and the facility where it is used.
The cleaning part is much easier and the used filters can be disposed off easily without much hassles.