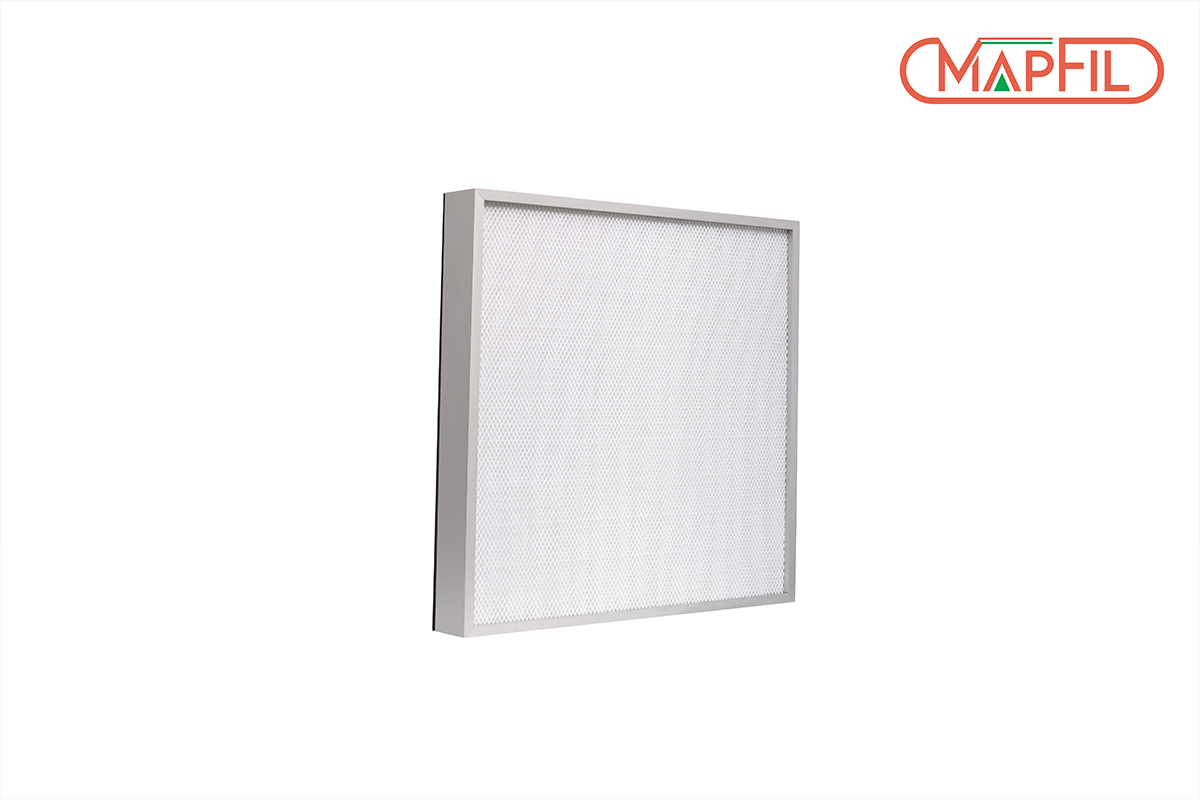 Minipleat Hepa Filter (Gasket Seal)
The Mini pleat Hepa Filter is designed to meet the demanding airflow and efficiency equirements of the semiconductor, pharmaceutical, biotech, food processing, and other industries in which airborne contaminants must be carefully controlled.

The media pack is bonded to the sides of the extrude aluminum frame with urethane adhesive, forming an airtight seal. Microglass media is water-resistant and fire-retardant.