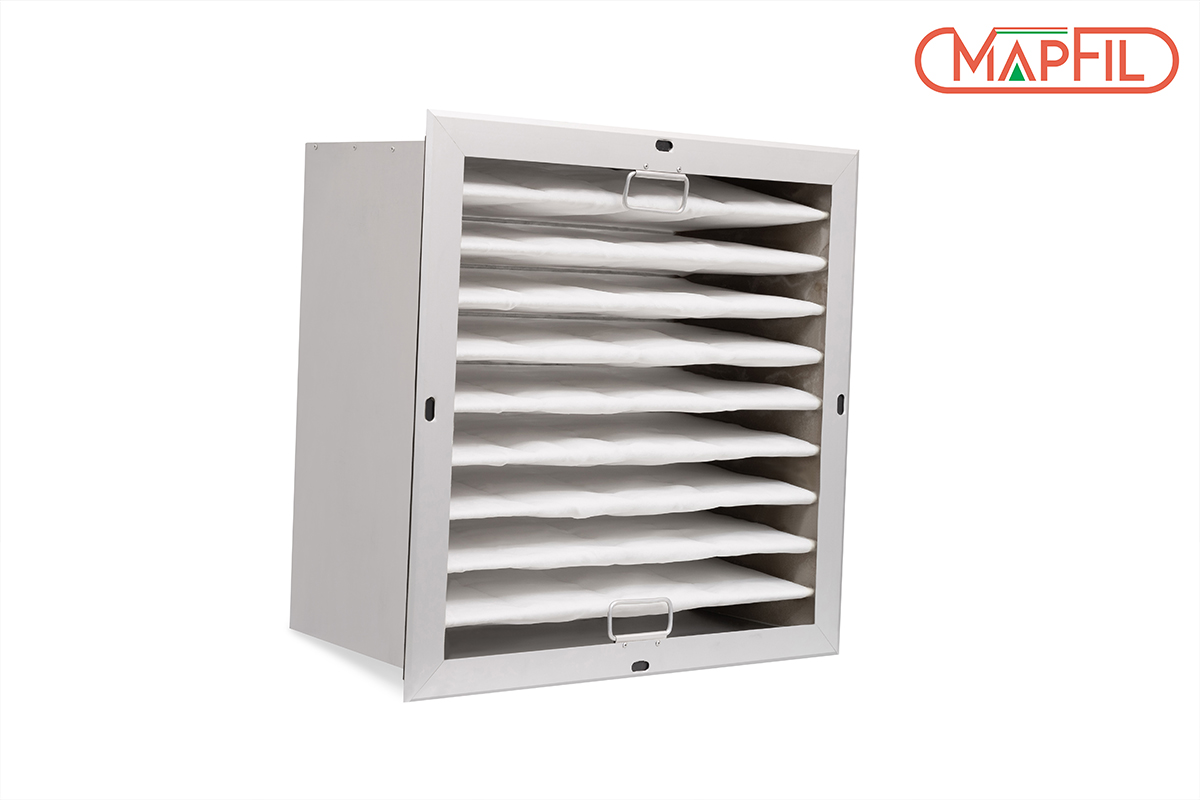 Fine Filter
What is a fine filter :
These is a type of industrial filter used for separating the objects which cannot be separated by normal filters. These filters are used to separate tiny particles of dirt and dust. These are characterized by their superior filtration properties. A high particle interception level is possible only because of the synthetic glass fiber medium which is equipped on this filter. Fine filters are important to keep the complete system clean and dust free.

Advantages :
The surface area of this filter is big.
It has a high capacity for dust holding and retention.
The life span of this type of filter is long.
The energy consumption required is low.
We manufacture top class FINE FILTERS of standard & customized sizes.
TECHNICAL PARAMETERS
Efficiency
97% for 3 micron, 97% for 5 micron
Type
Box Type / Flange Type
Casing MOC
Aluminum Extruded Profile / GI / SS 304 / SS 316
Media
Synthetic Media with HOPE Net, Non-Woven Net
Working Pressure
Initial Pressure Drop — 3 mm of WC
Final Pressure Drop — 18 mm of WC
Support Rod
5mm Solid AI Rod
Sealant
Polyurethane
Washable
Yes
Gasket MOC
Neoprene or Silicon
STANDARD SIZES
305 x 305 x 25 / 50 / 150mm
915 x 760 x 25 / 50 / 150mm
610 x 305 x 25 / 50 / 150mm
915 x 915 x 25 / 50 / 150mm
610 x 610 x 25 / 50 / 150mm
1220 x 610 x 25 / 50 / 150mm
915 x 610 x 25 / 50 / 150mm
1220 x 915 x 25 /50 / 150nm
* 5mm thick gasket on all side
Applications :